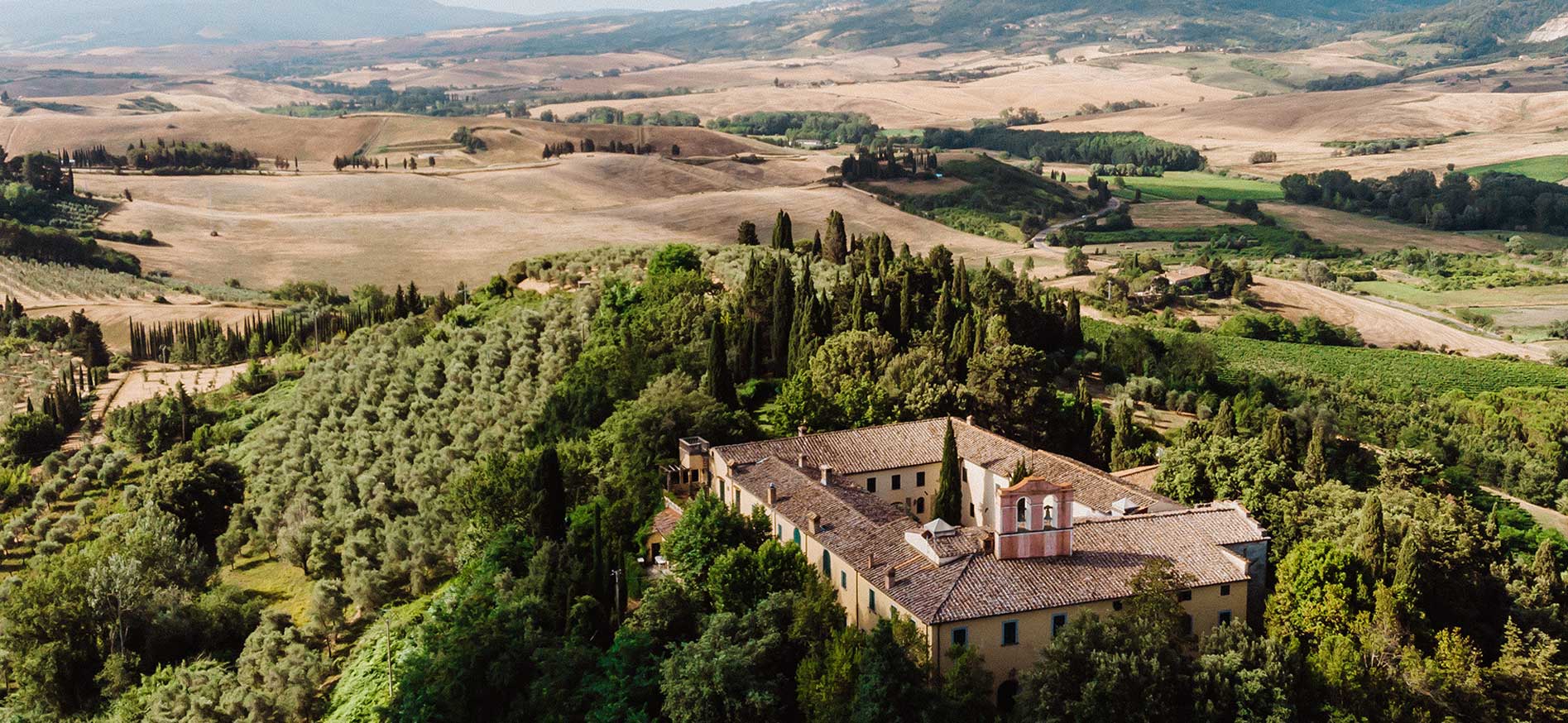 Badia di Morrona - Toscana
Elder sister of Poderi dei Bricchi Astigiani, Badia di Morrona is located in the splendid setting between Pisa and Volterra and can count on an estate of 600 hectares, in which woods of cypresses, holm oaks and oaks give way to 40 hectares of olive groves and, above all, to 110 hectares of vineyards that climb the gentle slopes close to the Cascina river, between the towns of Terricciola and Casciana Terme Lari.

It is precisely in this area of the estate that, back when the Gaslini Alberti family purchased the property in 1939, they found the first vineyards, witnesses of a historical viticulture rooted in the territory.
In the 1990s, Duccio Gaslini Alberti, father of the current owners Filippo and Alessandra, gave a qualitative turn to wine production by initiating a major replanting project, with the foresight to preserve the most promising vines. The owners' desire was also to identify the ideal clones, planting density and training systems to create authentic, high-quality expressions of the terroir.
The transition from the thousand-year-old Badia, a splendid historic nucleus of the estate and the first home of Badia di Morrona wines, to a modern winery designed with sustainability in mind should also be read in a perspective of continuous research and innovation.

The two realities today continue to be cornerstones of the territory, in a harmonious balance between past and present that fascinates visitors.